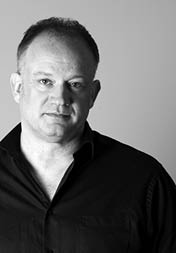 Beau
Bledsoe
Beau Bledsoe performs and records classical music, jazz and folkloric music from around the world as he seeks to integrate different musical cultures with diverse audiences. Through his many varied projects and ensembles, Beau has toured extensively throughout Europe, Russia, South America and North America in addition to producing fifteen recordings under his recording label Tzigane. Beau is currently artistic director and founder of Ensemble Ibérica which explores the music of Spain, Portugal, and the colonial Americas while educating the public about Iberian cultural influence.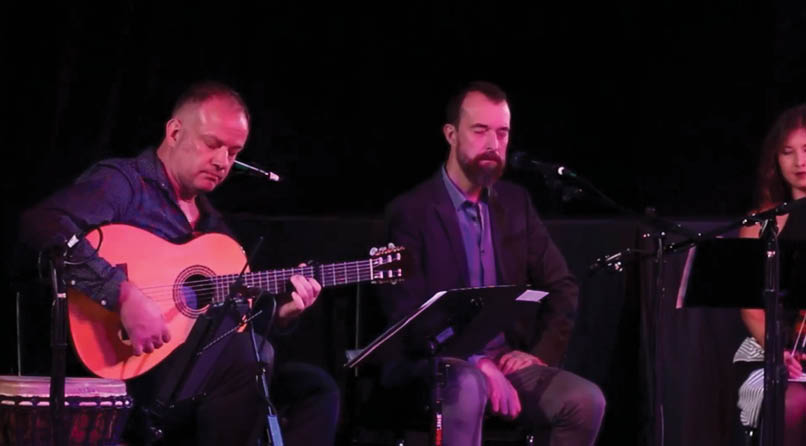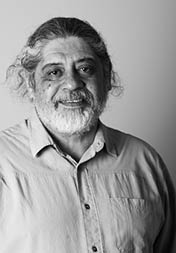 José
Faus
José Faus is an independent teacher/mentor with an interest in the role of artists as catalysts for community building. He is a founder of the Latino Writers Collective and sits on the boards of Latino Writers Collective and Charlotte Street Foundation.
His writing appears in Primera Página: Poetry From the Latino Heartland, Cuentos del Centro: Stories from the Latino Heartland, Poets & Writers, Luces y Sombras Journal, Raritan, Plug Project 8x10. His chapbook This Town Like That was released by Spartan Press. His second book of poetry The Life and Times of Jose Calderon was published by West 39 Press.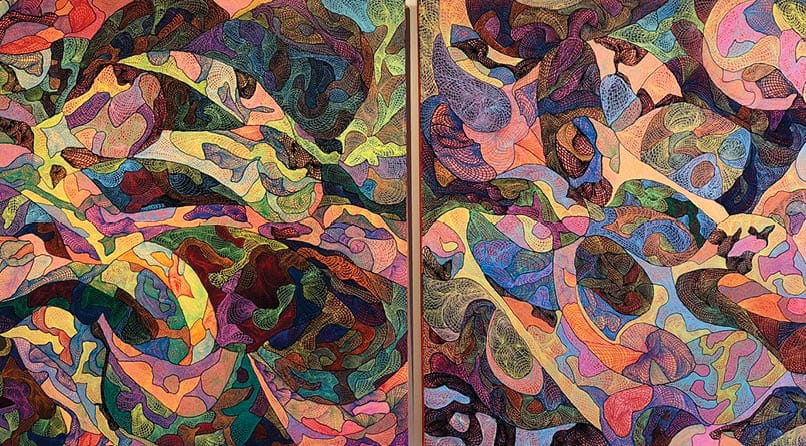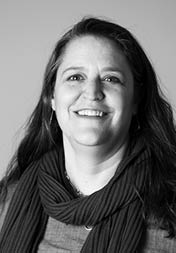 Chris
Dahlquist
Since 1998, Kansas City based visual artist Chris Dahlquist has exhibited extensively throughout the United States. Committed to the accessibility of art, Dahlquist exhibits in a variety of traditional and non-traditional settings and creates large-scale public installations allowing audiences to encounter and interact with her photographic objects in unexpected ways.
Dahlquist also lends her passionate pragmatism to a community practice, helping artists develop sustainable careers. Bringing personal experience, stories from hundreds of artists she has worked with, and a guiding principle that the artist must be at the center of a strong arts ecosystem, Dahlquist works with municipalities, organizations, and businesses to develop strategies, programs, and policy to support individual artists.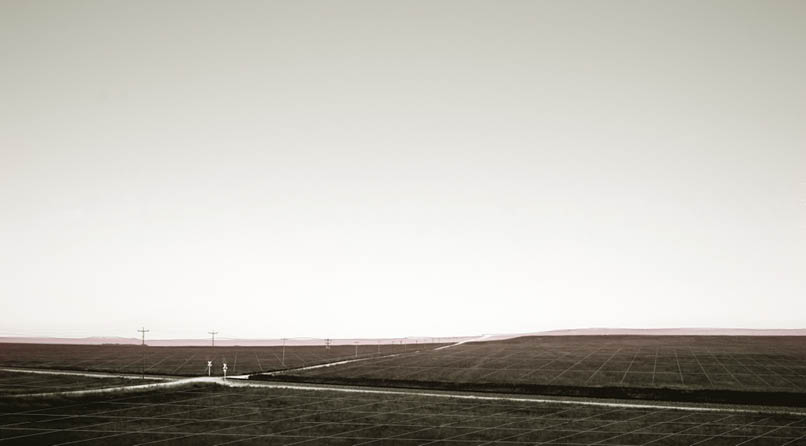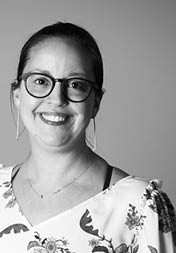 Sarah
Hearn
Sarah Hearn is an interdisciplinary visual artist and citizen scientist. Through explorations of biological life and natural phenomena, the artist's work inhabits two realms- one grounded in studies of life on planet earth, and another hovering in a hazy atmosphere of science fiction. At times she works independently, but can also be found collaborating with fellow artists, neuroscientists and lichenologists. Hearn enjoys exploring the multitude of ways invisible worlds can be both discovered and revealed.
Hearn's artwork has been exhibited in museums, galleries and art spaces across the United States and internationally. She earned a BFA from the College of Santa Fe, and an MFA from Rochester Institute of Technology.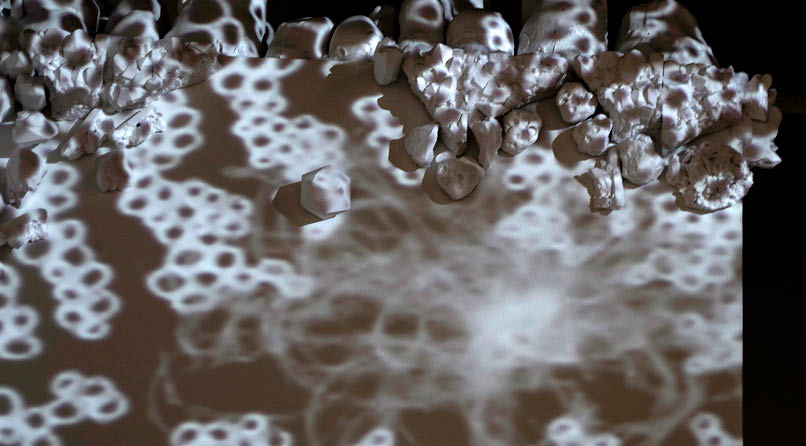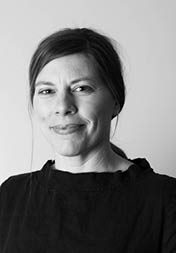 Erica
Iman
Erica Iman is a Kansas City-based ceramicist and painter. Between earning her BFA, BSE, and MFA she served 2 years in the U.S. Peace Corps on the Eastern Steppe of Mongolia and was a selected participant in the International Workshop for Ceramic Arts in Tokoname, Japan. She has taught in various schools and art centers, was awarded second place in the San Angelo National Ceramic Competition with the work being purchased by the San Angelo Museum of Fine Art, and received an honorable mention in the 10th International Ceramics Competition, Mino, Japan. Erica recently participated in Steinbeisser's Experimental Gastronomy dinner in San Francisco and will be part of an upcoming show at Direktorenhaus Art Museum in Berlin.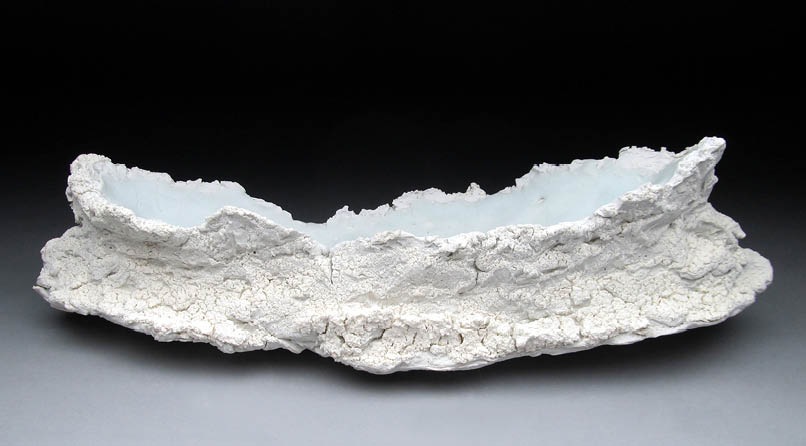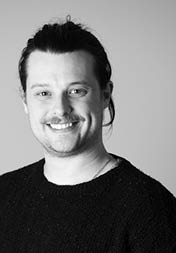 Kyle
Mullins
Kyle Mullins is a dance artist living and creating in Kansas City, MO. He is the artistic director of cerca trova, the contemporary dance company he founded, a second year Charlotte Street Foundation Studio Resident, and producer of Charlotte Street Foundation's monthly Making Moves series. His upcoming "The Ted Shawn Project" received an Arts KC Inspiration Grant in 2018. Mullins danced in NYC for ten years before relocating home to Kansas City. He holds a MFA in Dance from New York University's Tisch School of the Arts and a BFA in Dance from the University of Arizona. www.cercatrovadance.com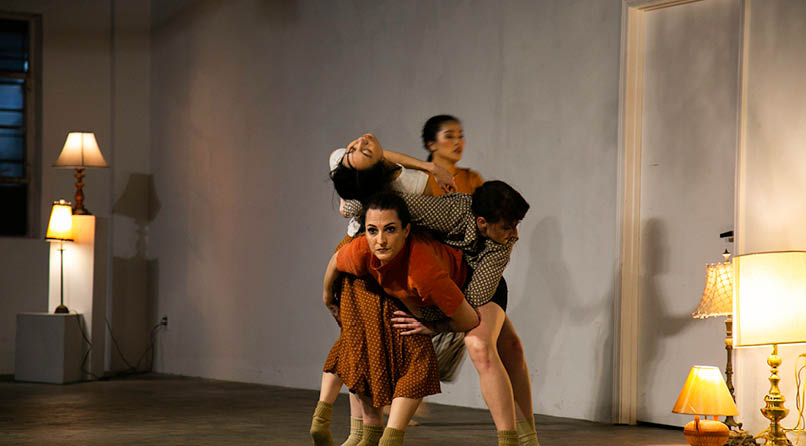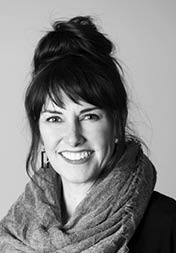 Erin
McGrane
Erin McGrane is a musician; actress; author; public speaker; and professional development mentor. Notably, Erin appears in the Oscar-nominated film, UP IN THE AIR alongside George Clooney. She has toured the US extensively with her musical group, Victor & Penny. Erin co-founded an annual immersive event focused on performance and songwriting. Recently, Erin co-founded Heartland Song Network whose vision is to create a sustainable music industry in the Heartland. Erin has received grants from regional arts organizations and participated in several artist-in-residencies. Currently, Erin is authoring a collection of poems created for a multi-discipline collaborative performance. Erin was honored in KC Magazine's "The 100: People who make Life Better in KC" and is proud to say she misspent her youth singing in a rock band.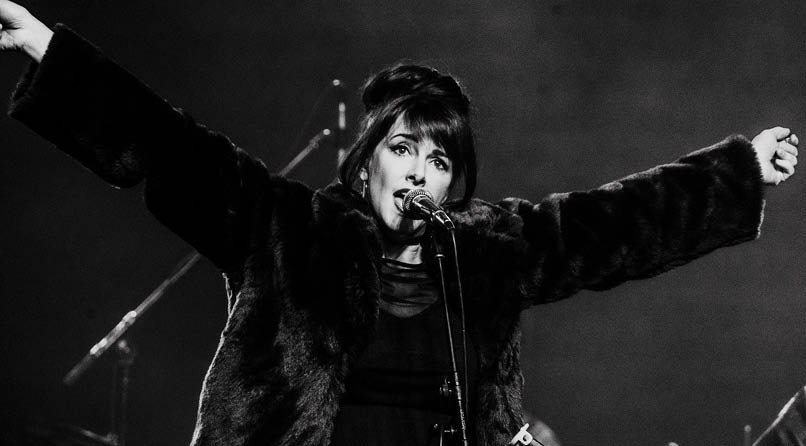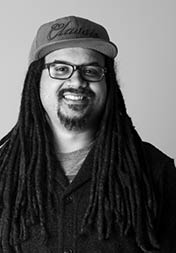 Phil
Shafer
Phil Shafer, aka Sike Style, channels his creative energy in many ways. For almost 20 years, he has run his successful art business; Sike Style Industries. After graduating from the Kansas City Art Institute in photography, his creative practice now includes fine art paintings, 2D design and print graphics. His love of street art and graffiti has led him to community and corporate projects as a muralist. Murals allow Shafer to transform bland or vandalized surfaces with colorful, positive and uplifting imagery that inspires dialogue and photo worthy moments.