Cheryl EvE Acosta
Artist Profile No. 5
Artist / Jewelry Designer
Spring 2012
Words by CJ Charbonneau
Cover Photo by Jennifer Wetzel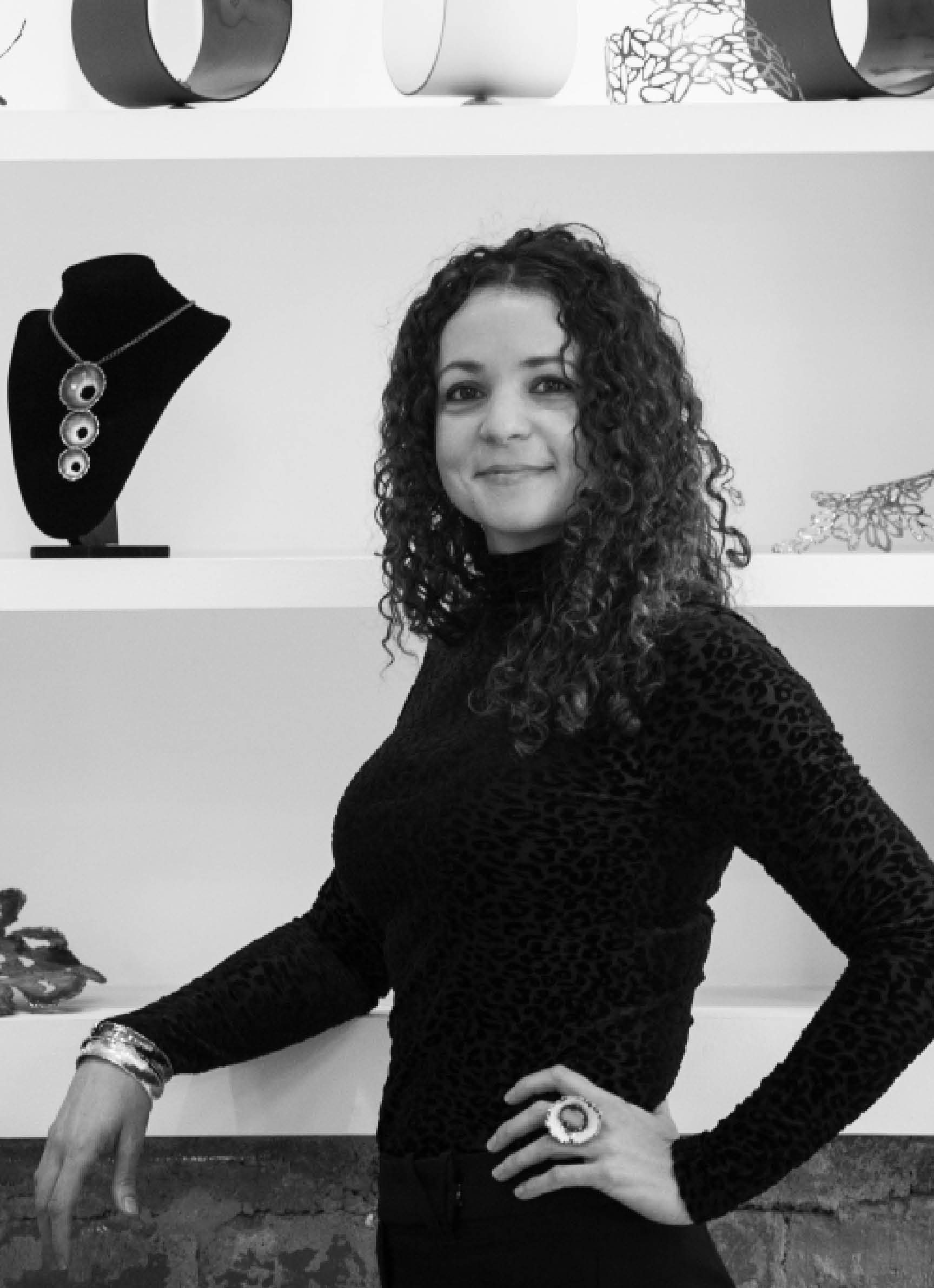 A finely tuned perception of the natural world
Cheryl Eve Acosta's finely tuned perception of the natural world—and her particular talent for translating that vision into sculptural form—has earned her much acclaim since her arrival in Kansas City. Currently she works out of a large storefront studio space in the Crossroads Arts District, crafting her distinct designs and continuing to evolve her brand.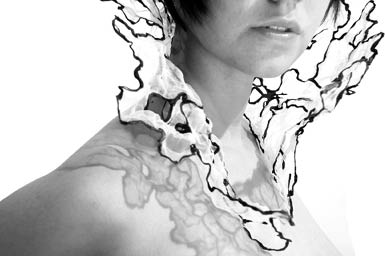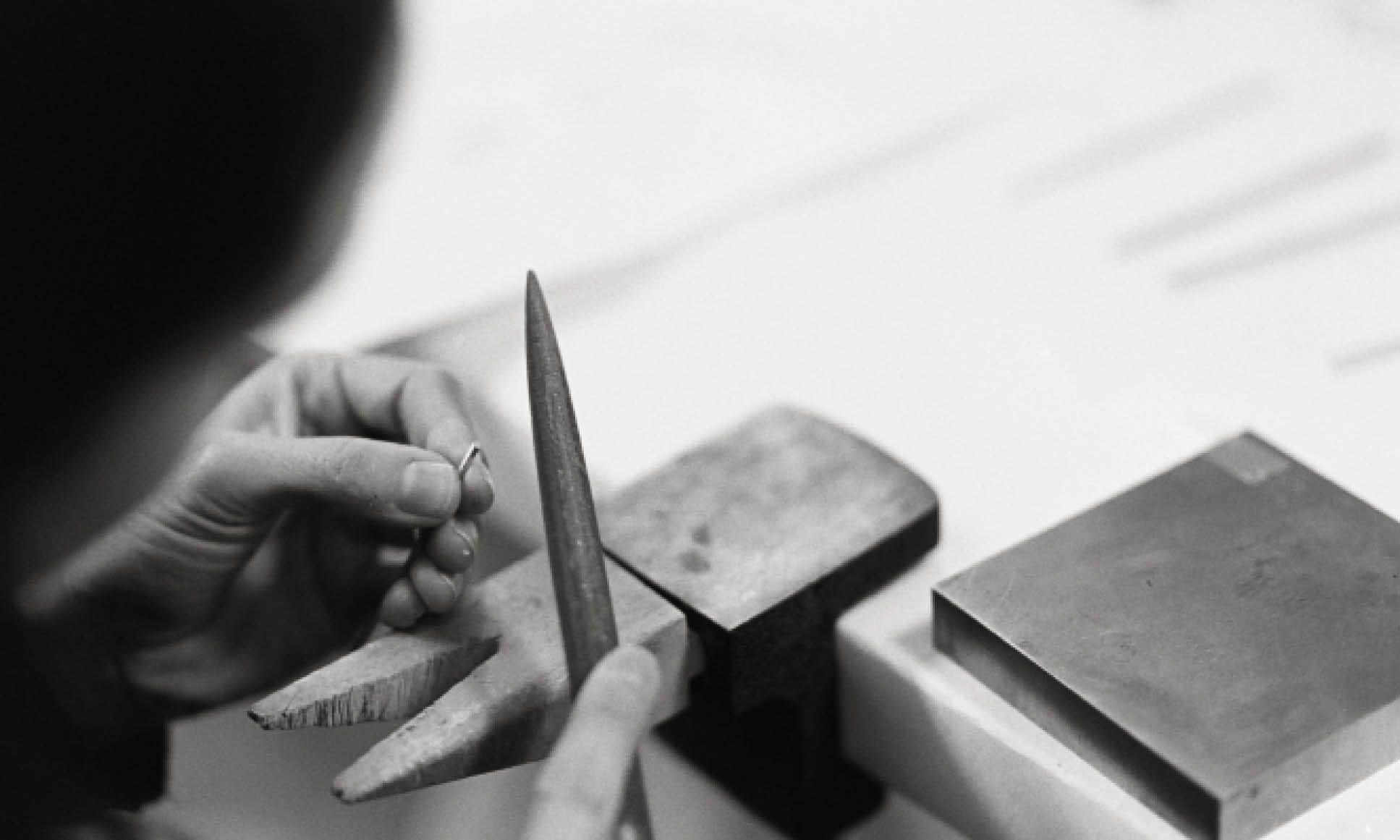 artist,
designer,
metalsmith
Cheryl Eve Acosta
Spring 2012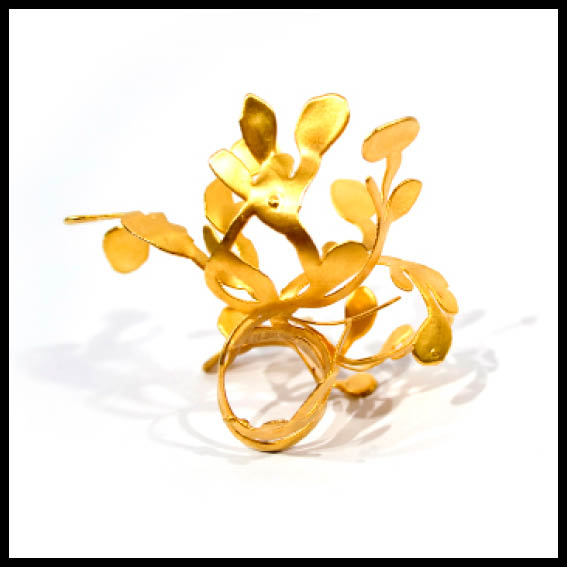 Entrepreneur
Synaptic Coral Hidden in Nature
Copper, Swarovski, 24k plated
Acosta describes herself as an artist, designer, metalsmith, and entrepreneur. Inspired by nature and the cycle of life, her sculptural jewelry references the beauty and fragile impermanence of marine forms. Acosta adapts these amorphous models into wearable forms that go beyond the recognizable, exploiting the mutability of her chosen media to create flowing lines and shapes that capture the essence of nature's beauty.
The artist is known for her unique copper-fused fabric and glass jewelry, her Tattuage® line of metal "jewels" that adhere to the skin, and stand-alone sculptural works. Her practice also intersects with fashion—Acosta has paired her metal adornments with custom-designed couture pieces for the runway, to create works of art where the body is the site of display.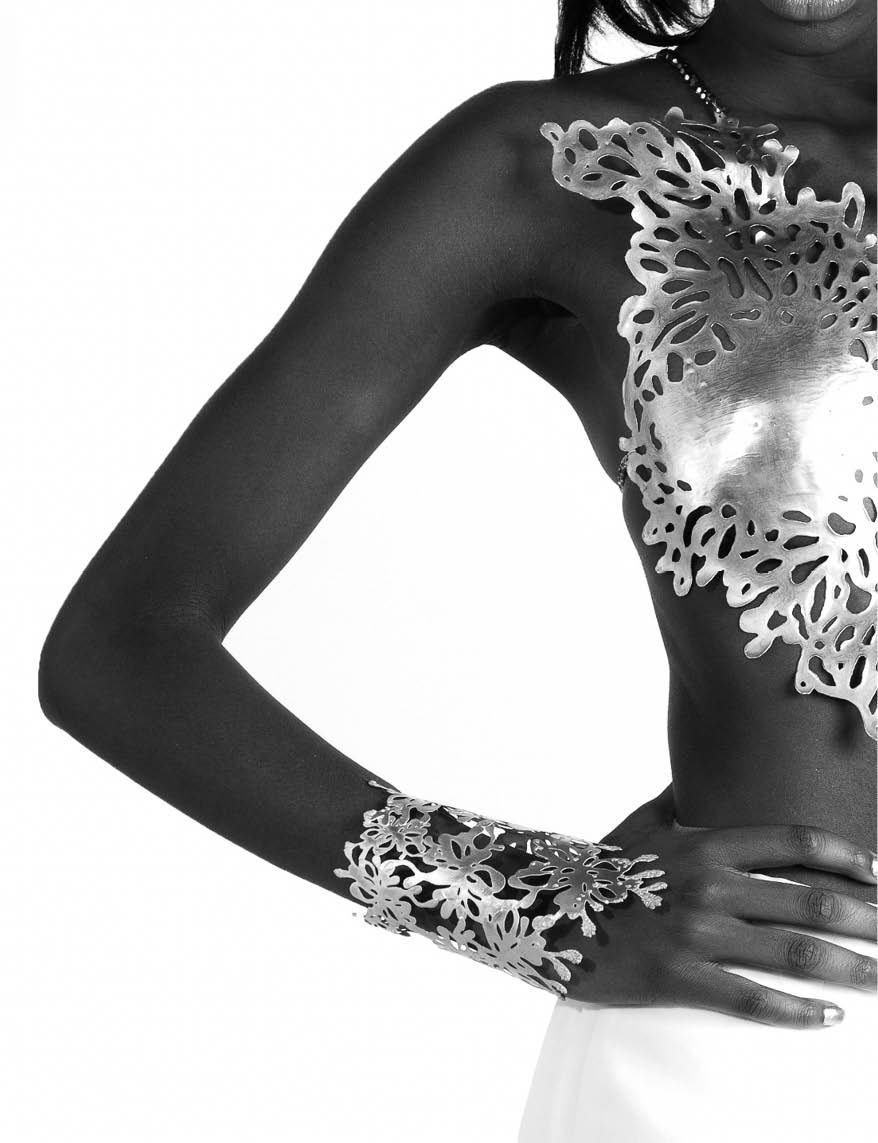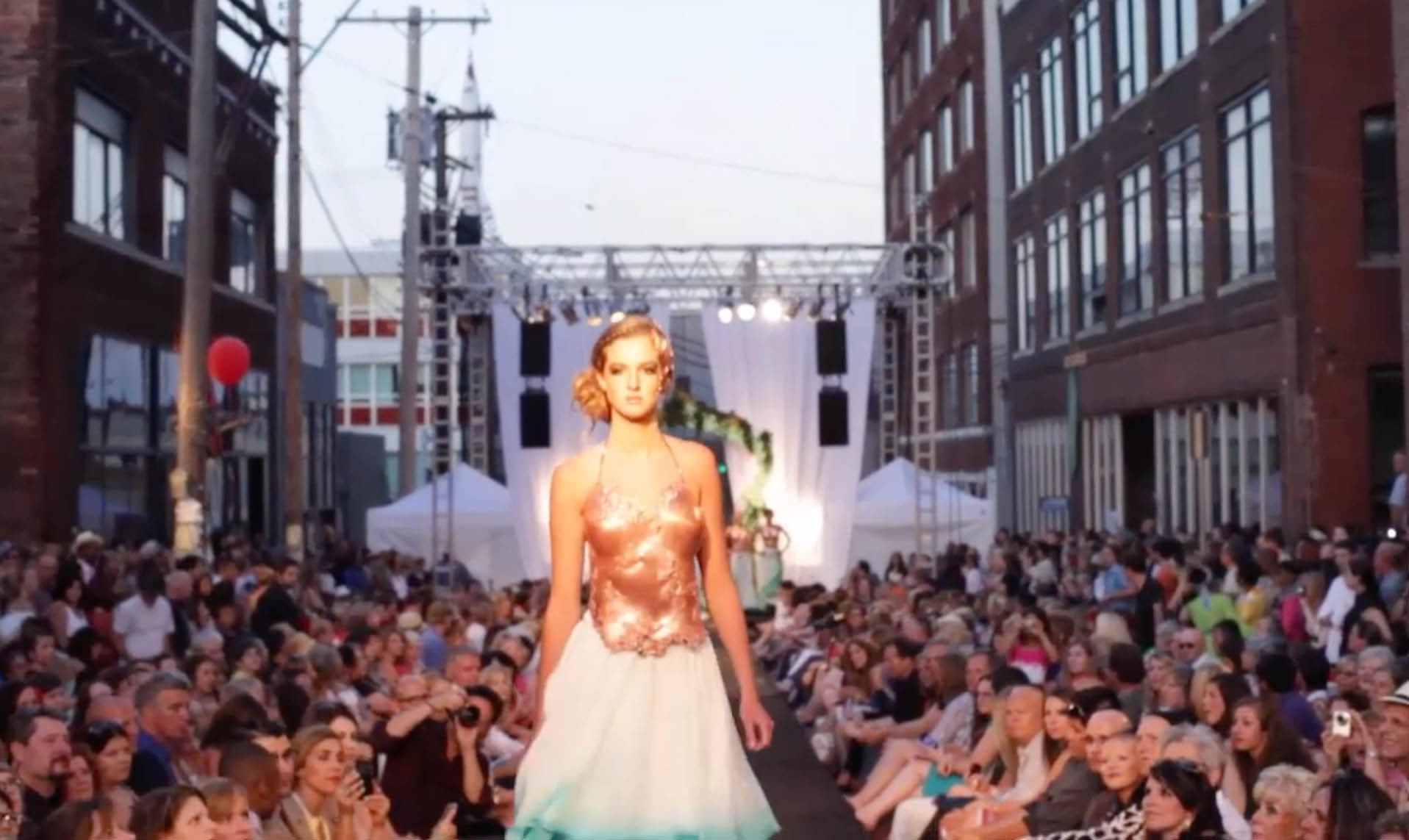 Cheryl Eve Acosta
Spring 2012
Making
plans
for
her
future
Ten years ago, Cheryl Eve Acosta was making plans for her future. Having earned a BFA from New Mexico State University and an MFA in Jewelry and Metals from the Rhode Island School of Design, she set her sights on a teaching career and considered a move to New York. The economy was still in recovery from the recession, however, and the scarcity of jobs motivated her to re-evaluate her career goals. Acosta's sister was living in Kansas City and encouraged her to investigate what opportunities might exist there. She packed her bags and headed to the Midwest, for what was intended to be a short-term transitional period while she explored her options.
Shortly after her arrival in Kansas City, Acosta saw an ad for studio space at the Arts Incubator, a local organization offering affordable studios and a supportive community atmosphere.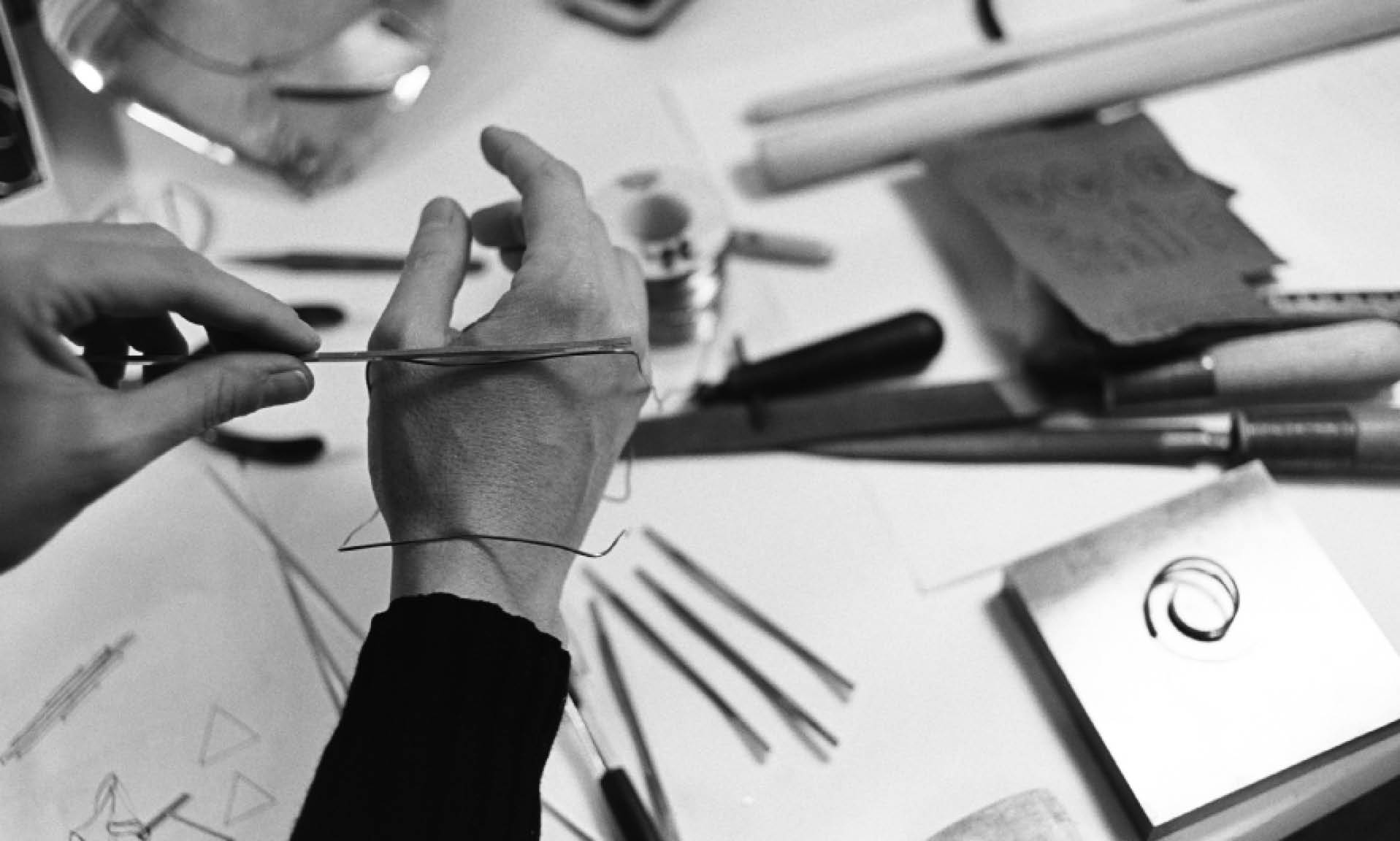 She applied to the program and was
accepted In order to establish her artistic practice, she needed to acquire more tools and supplies to make jewelry. Through the peer guidance she received as part of the Arts Incubator community, she became aware of ArtsKC and the grant opportunities that were available. The funding she received launched her practice in Kansas City, and led her to the Artist INC professional development program.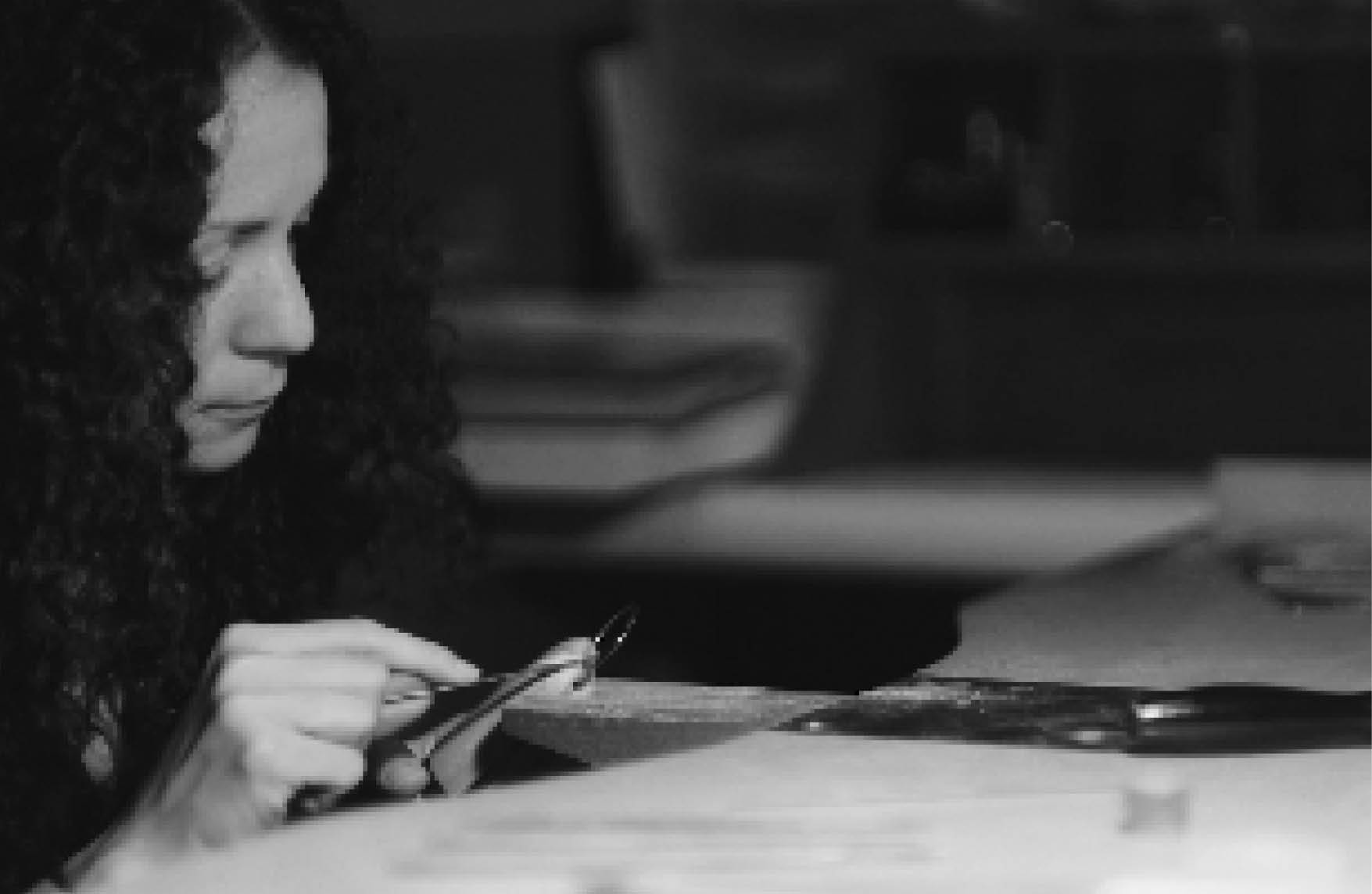 Artist Gallery
Cheryl Eve Acosta's sculptural jewelry is inspired by the Cycle of Life specifically marine biology. She is known for her unique copper fused fabric and glass processes, transforming materials into one of a kind handmade adornment. She creates both stand-alone objects to wearable art forms capturing elements of birth, growth, to the fossilization of corals; a distinctive theme to her storyline.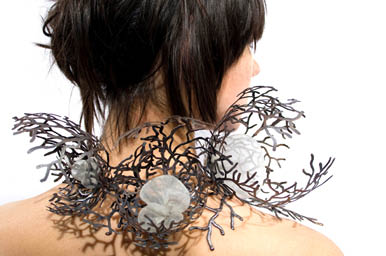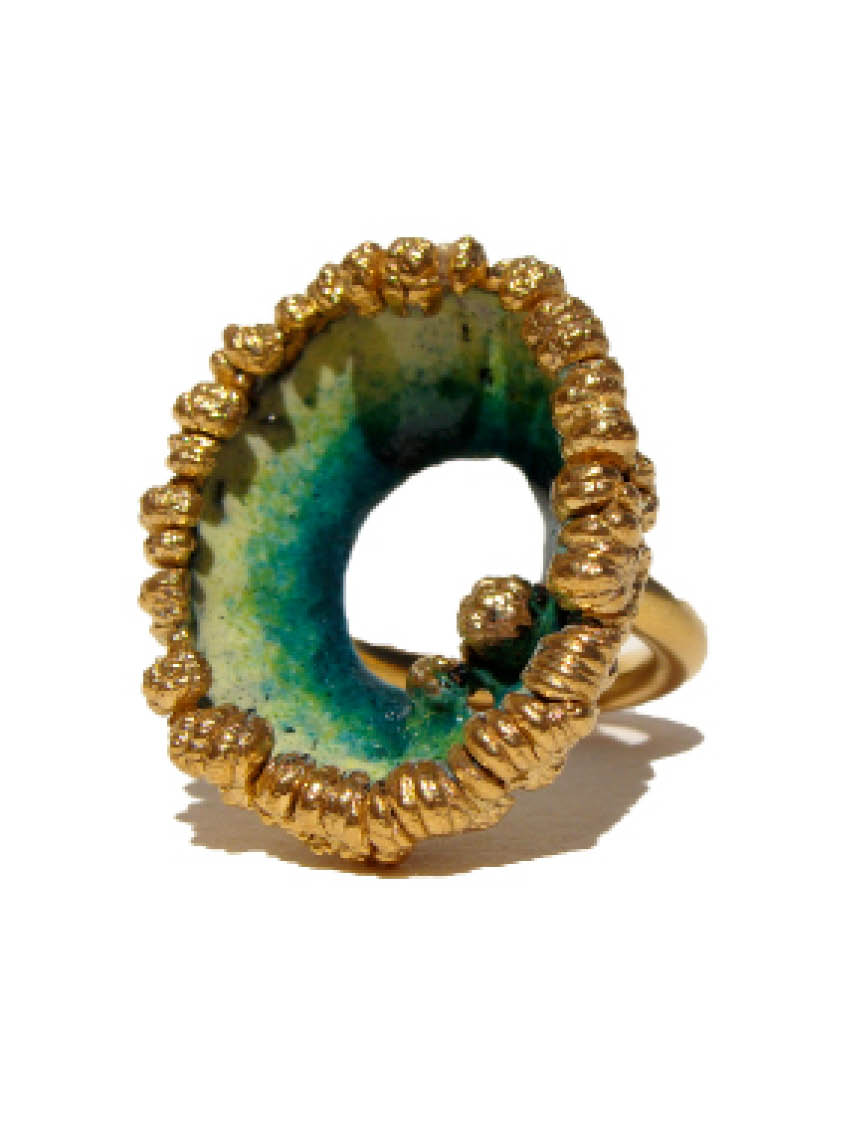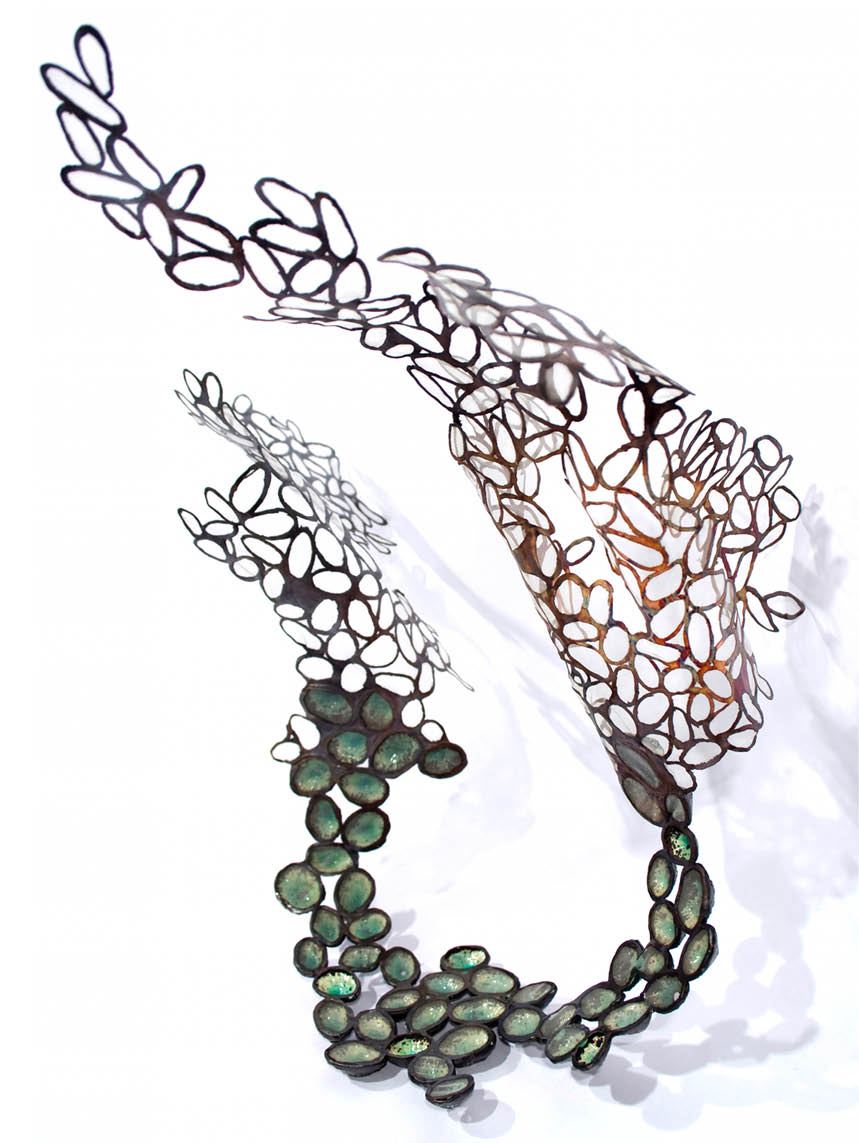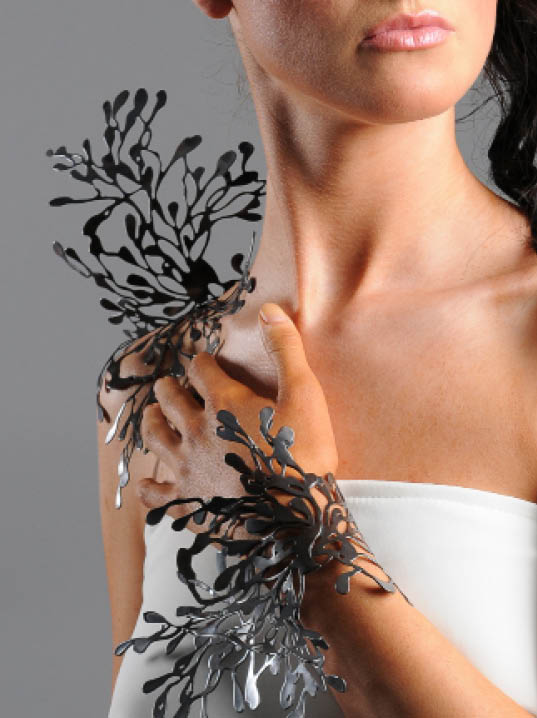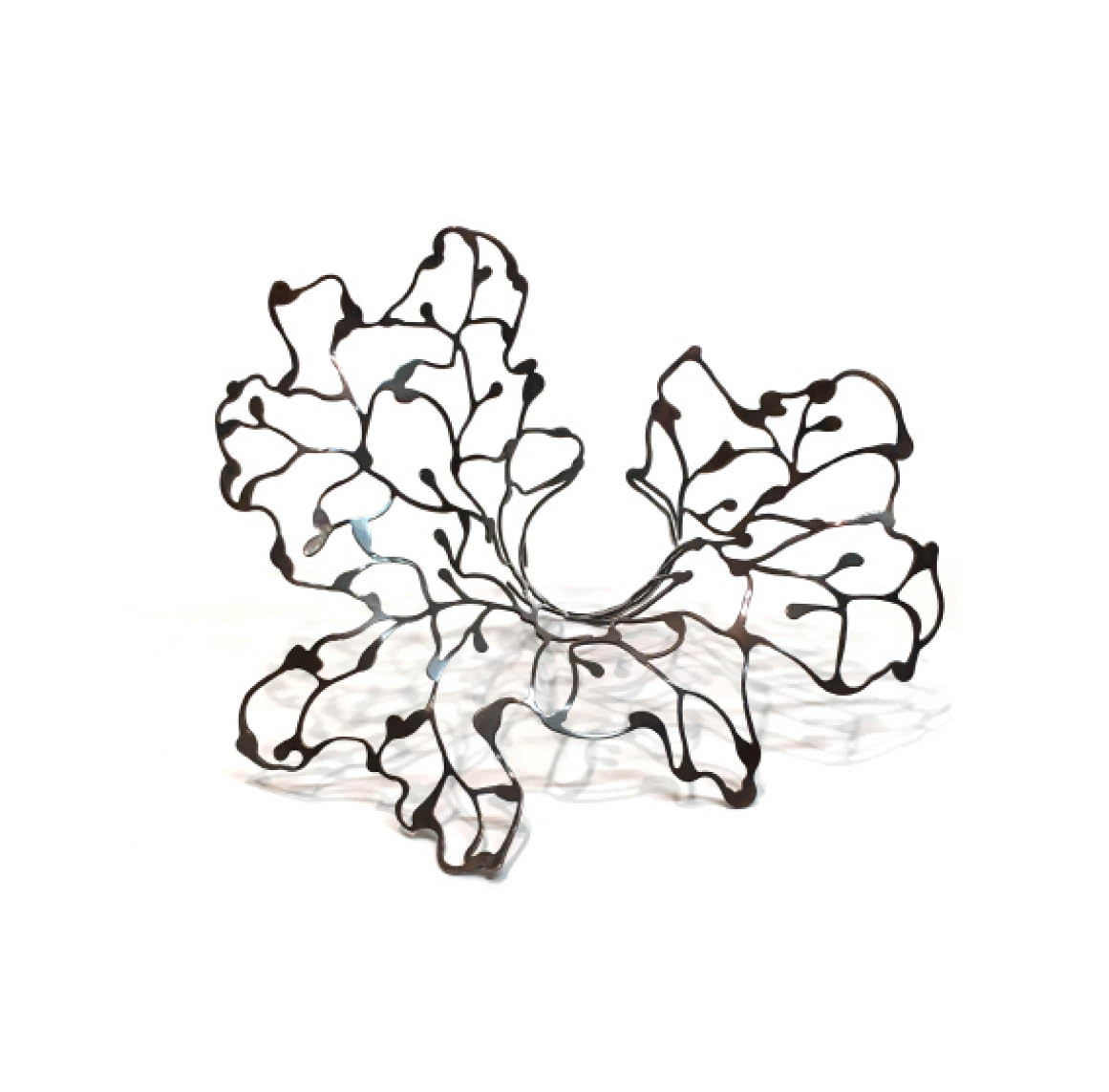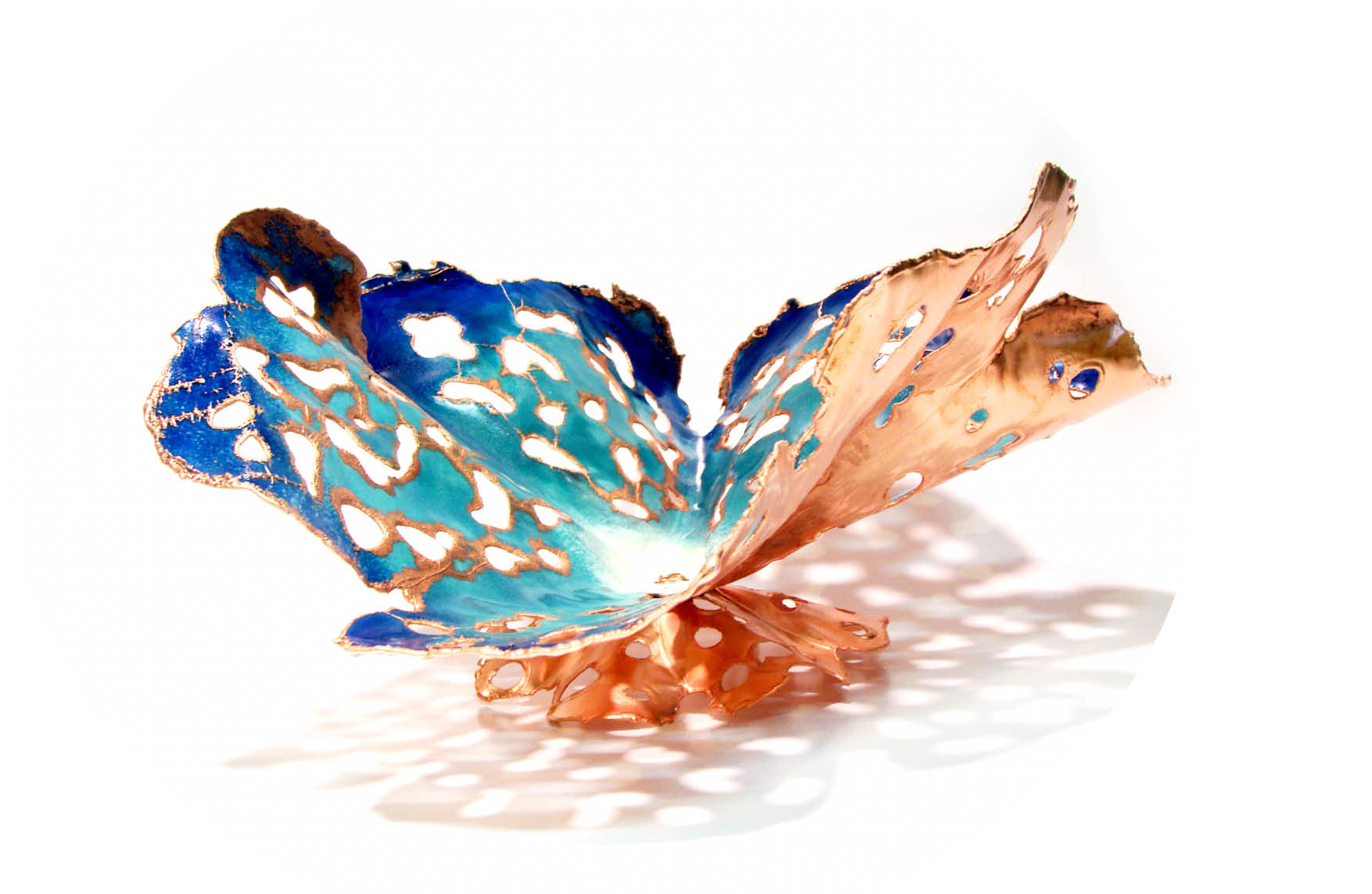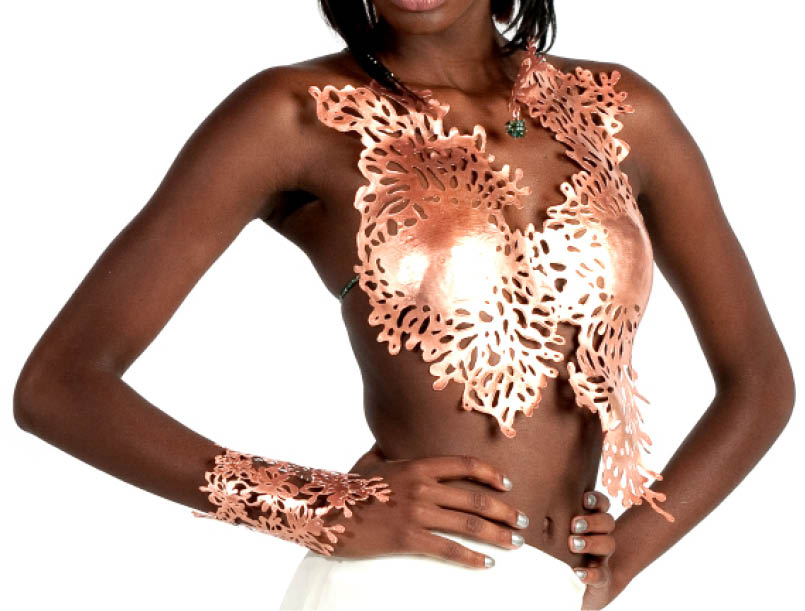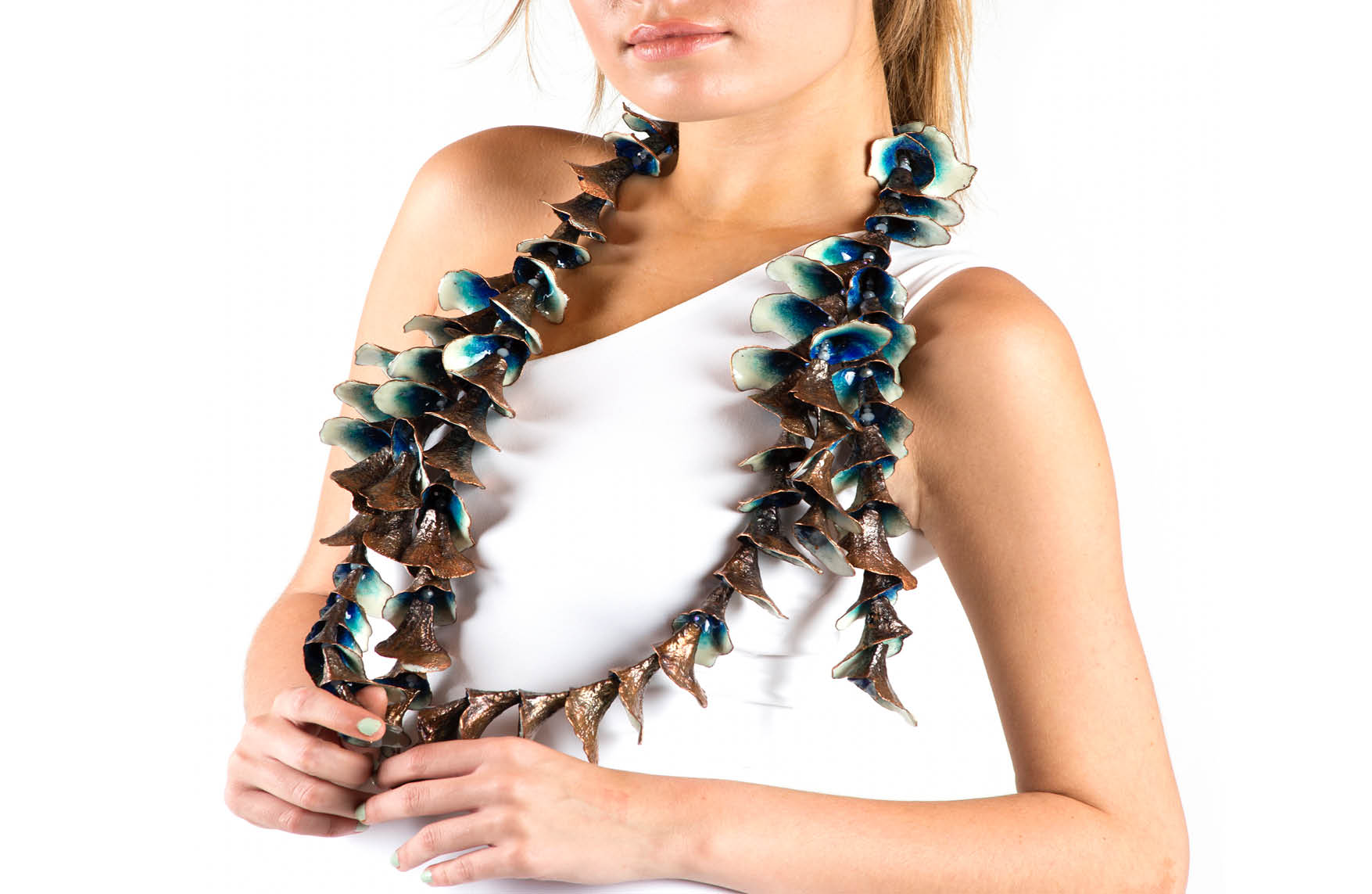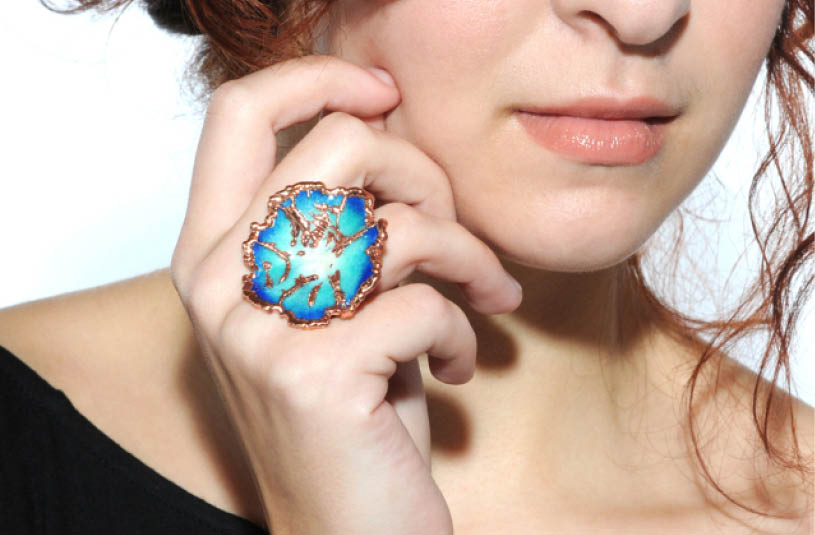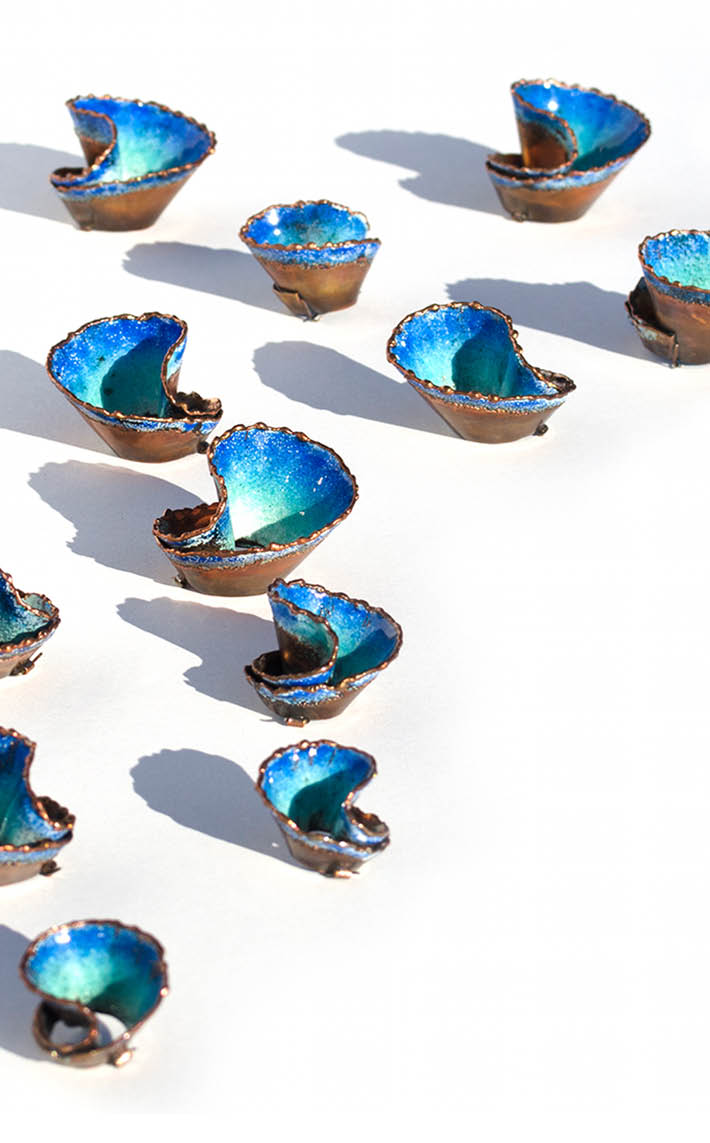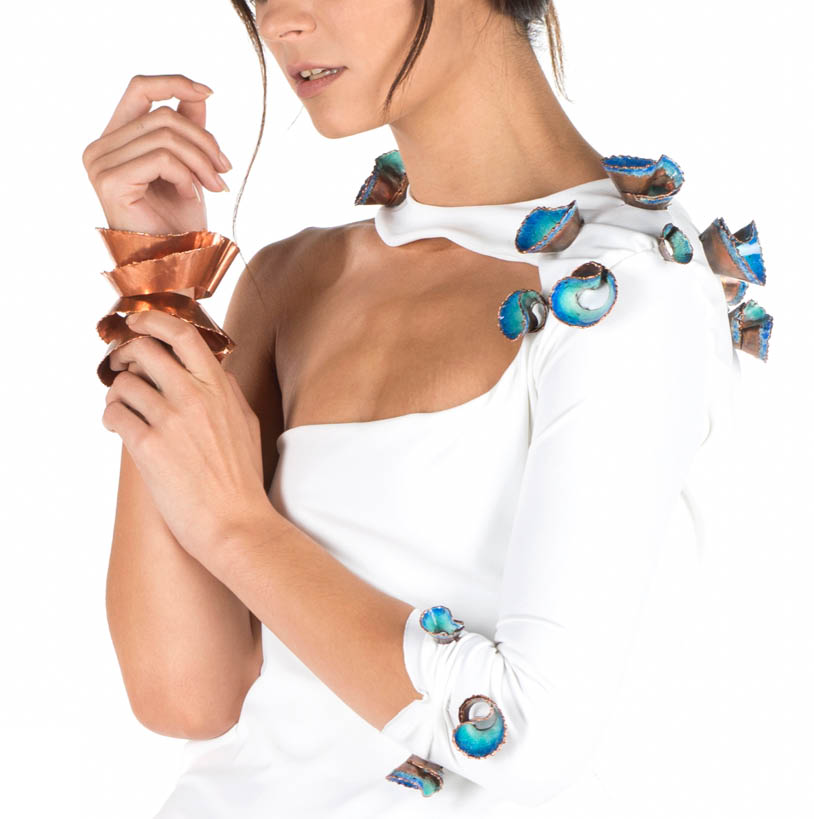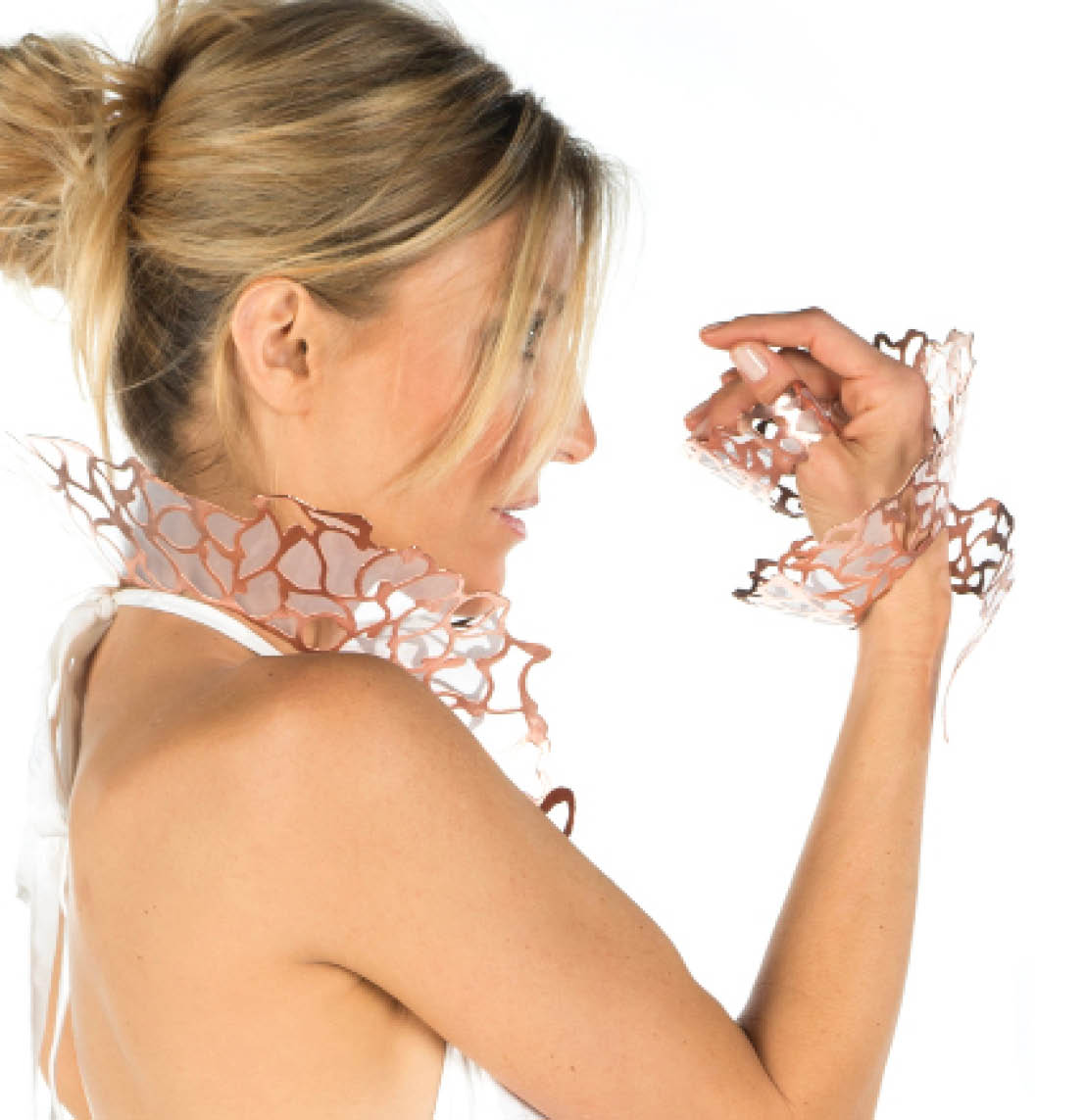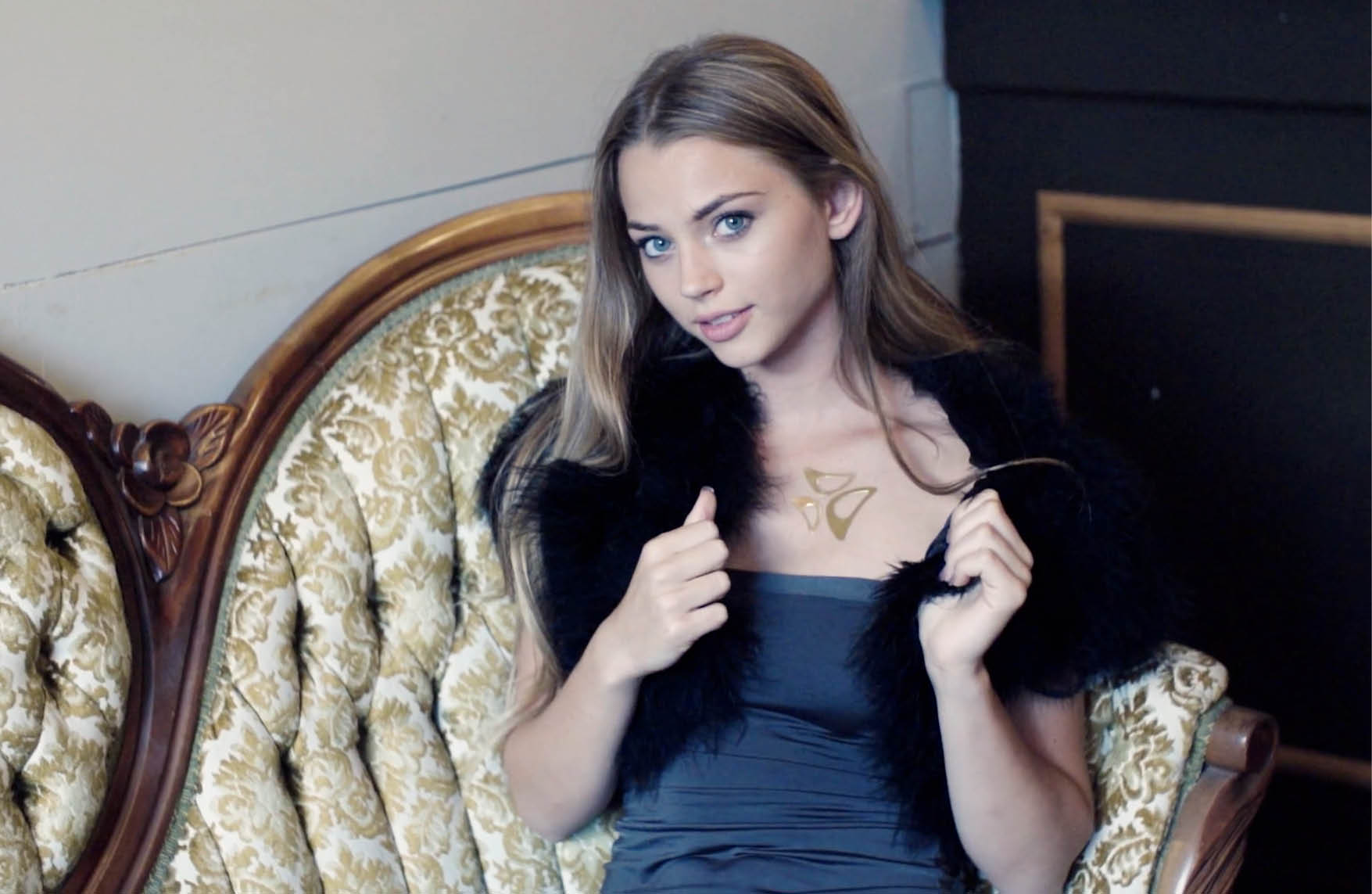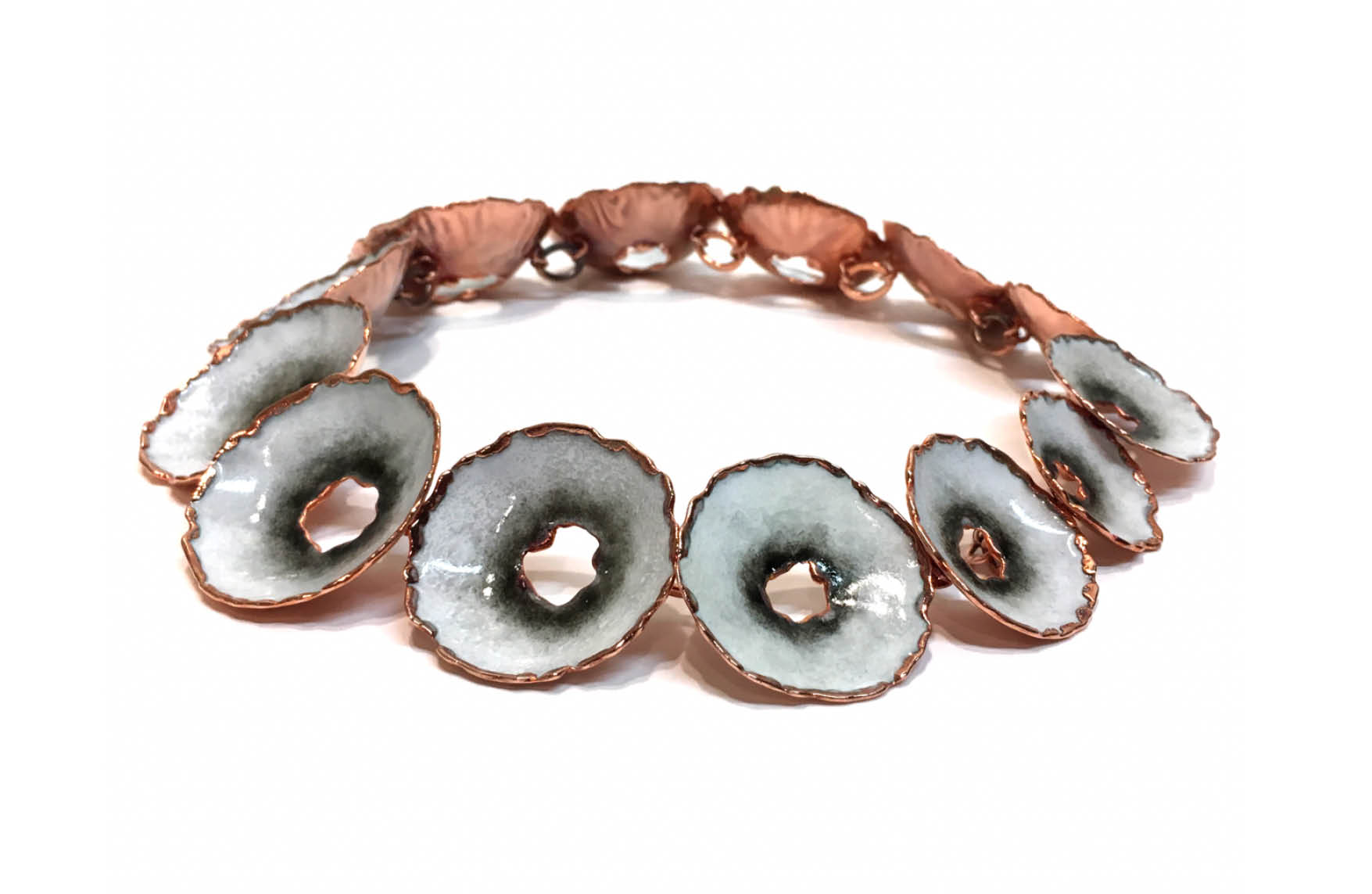 Artist INC was as new to
Kansas City, as Ms. Acosta was
2019
Cheryl Eve Acosta
Spring 2019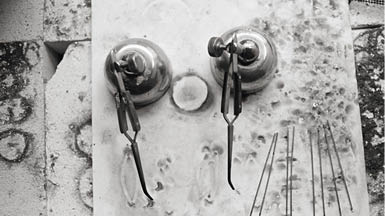 Kansas City was starting to feel like a community
Artist INC was as new to Kansas City, as Ms. Acosta was. As part of one of the first cohorts of the program, the artist found herself in the company of new and familiar faces. Kansas City was starting to feel like a community, someplace she could settle down and build her practice. As the sessions went on, she found herself making many unexpected connections that would impact her practice well into the future. "I really saw my peers eye to eye, and knowing we are all in this together, that was really cool," says Acosta. The intimacy that grew from those interactions cemented her desire to remain in Kansas City.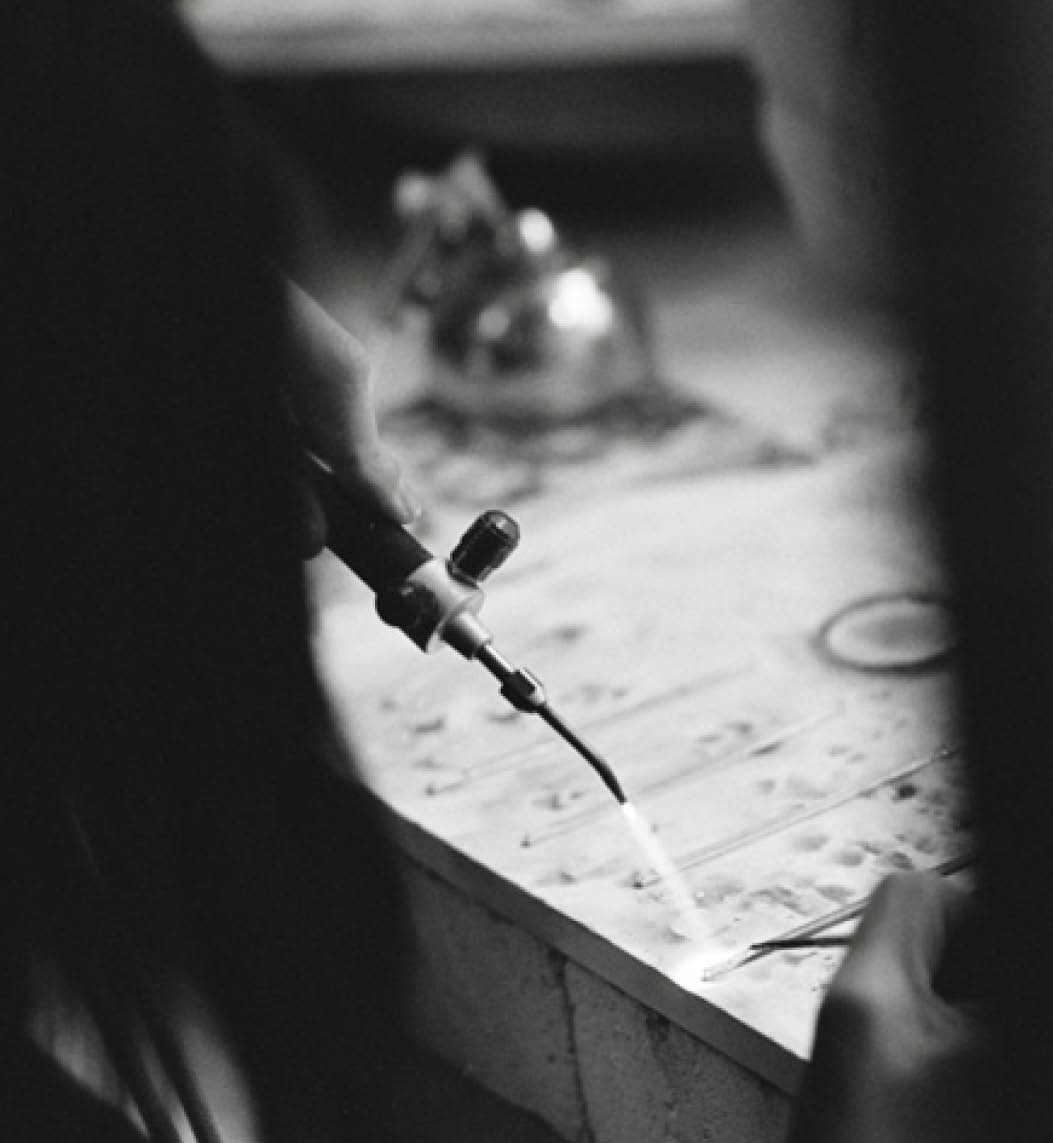 Pushing The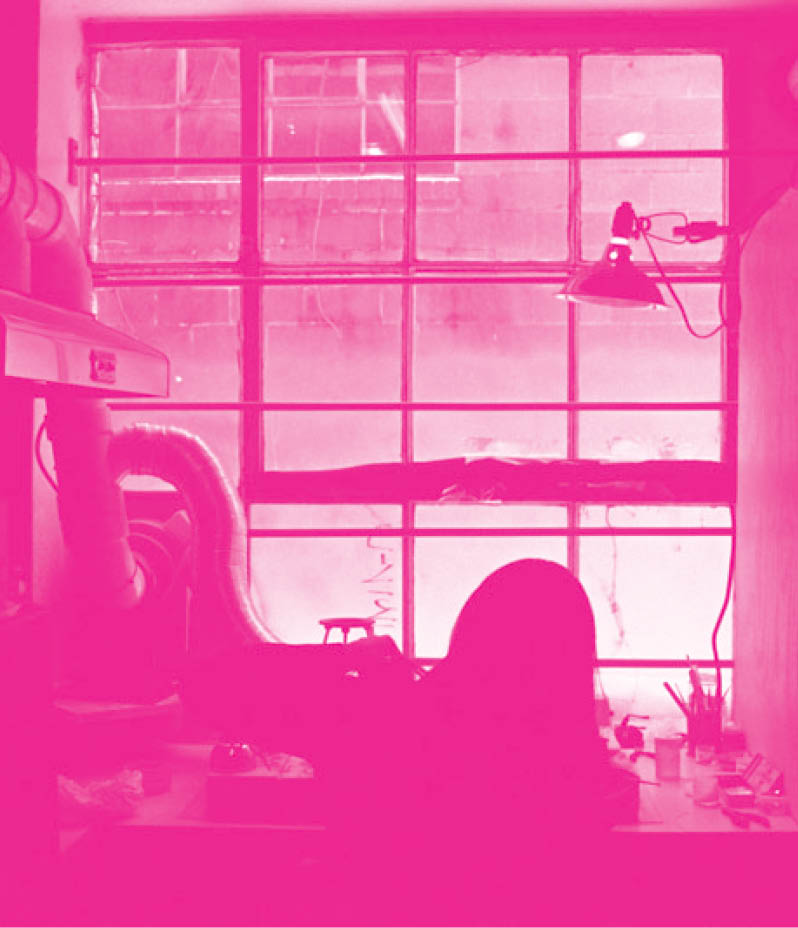 A year after participating in Artist INC, Acosta discovered her current studio in the Crossroads Arts District. Her success as an artist and entrepreneur is now well established—participation in fashion shows in Kansas City and New York, selection as the featured artist for the 2018 ArtsKC Awards luncheon, and a coveted spot in the Kemper
Museum of Contemporary Art's Women to Watch – Heavy Metal exhibition of 2018. Acosta went on to represent the Kansas City contingent in the national Women to Watch exhibition at the National Museum of Women in the Arts in Washington, DC. Her work has been featured in national and international exhibitions, and in numerous publications. A book of her sculpture, Hidden in Nature, was published in 2009.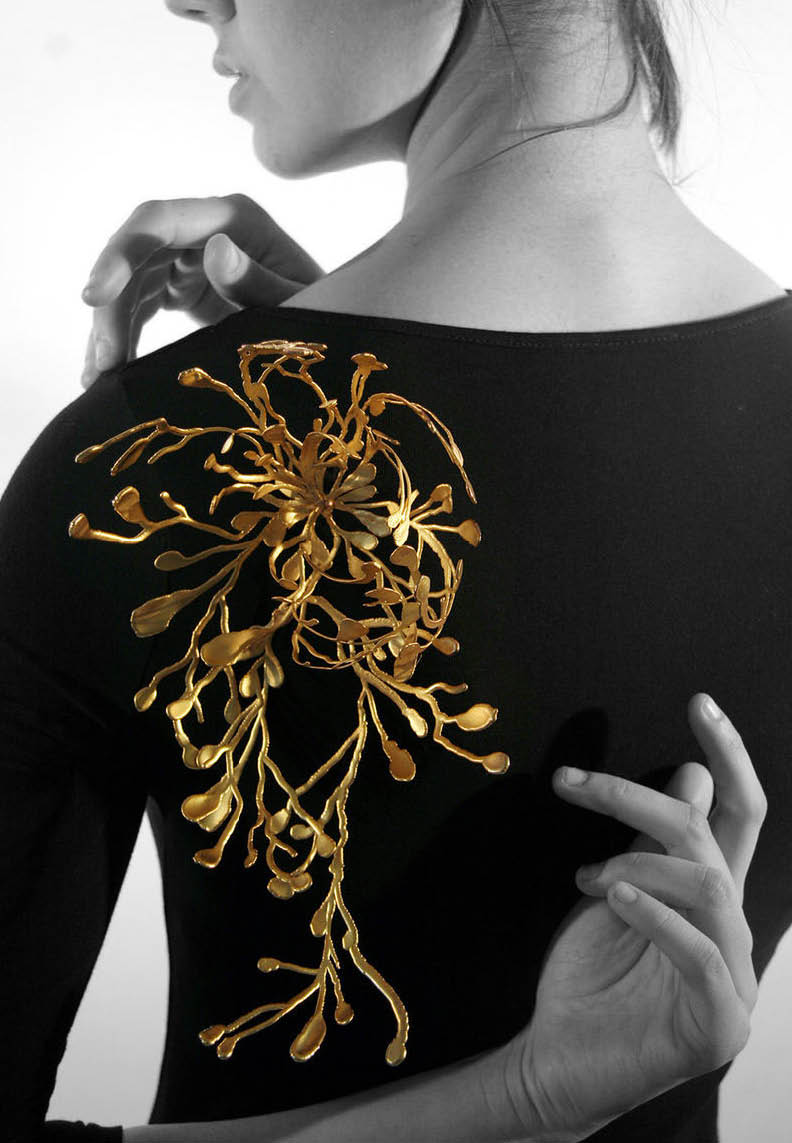 Cheryl Eve Acosta
Spring 2012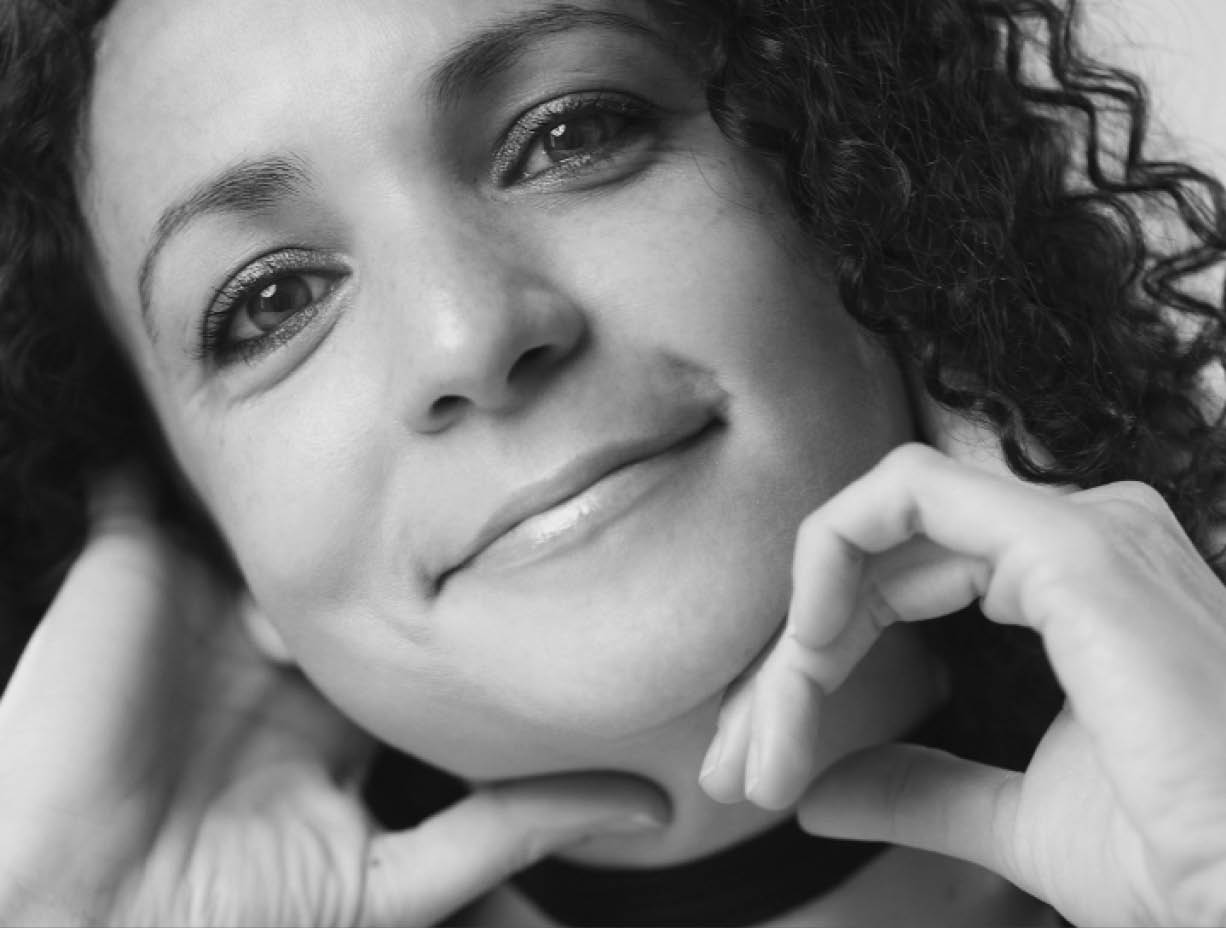 Coming
Full Circle
Today, Acosta continues to refine and reinterpret her designs, pushing the boundaries of wearable art and sculpture. The Kansas City arts community has given much to Cheryl Eve Acosta. In return, she does her best to pay it forward, offering internships in her studio and professional guidance to help emerging artists find their place in the local arts ecosystem. Embracing the community she cultivated during her time with Artist INC, she has come full circle as an artist in her adopted home.